Sunday, July 31, 2005
(10:47 AM) | Adam Kotsko:
Theological Education
I sometimes wish that I would have gone for the MDiv, because then I'd at least have a trade to fall back on.
UPDATE: If anyone needs a sermon delivered on Clement of Alexandria, I'm your man. After a very brief 14 years of study, I have finally made my way through his works and written up notes, to be discussed tomorrow afternoon in fulfillments of course requirements at the Chicago Theological Seminary.
I realize that by mentioning Clement, I have doomed this post to have zero comments.
UPDATE 2: Ted Jennings, an indefatigable advocate of his own pedagogical methods, argues that I would have been able to get through a Church Father a week, had I been attending an institution that allowed one to take the "comic book" approach, or else had nothing else to do.
I do think that many seminarians would be well-served by a trip through
The Picture Bible
, a childhood companion of mine. The comic books available on the Church Fathers, however, are likely of very limited quality and utility. Thus, I think it is incumbent upon me, as an accomplished scholar, to develop new and better comic books for non-CTS students to use while studying Patristics. Do I have a volunteer to do the artwork?
It occurs to me: we need a gesture, analogous to placing your hand by your head in the shape of a phone and then mouthing, "call me," except for "e-mail me." Perhaps a typing motion? But would that be confused with piano-playing? This is a difficult issue.
(Adam Kotsko has asserted the moral right to be identified as the author of this post.)
(7:37 AM) | Adam Kotsko:
Pierre Bourdieu
Speaking
on the way in which the "theory" of neoliberalism creates a world which that theory accurately describes:
... a Darwinian world emerges — it is the struggle of all against all at all levels of the hierarchy, which finds support through everyone clinging to their job and organisation under conditions of insecurity, suffering, and stress. Without a doubt, the practical establishment of this world of struggle would not succeed so completely without the complicity of all of the precarious arrangements that produce insecurity and of the existence of a reserve army of employees rendered docile by these social processes that make their situations precarious, as well as by the permanent threat of unemployment. This reserve army exists at all levels of the hierarchy, even at the higher levels, especially among managers. The ultimate foundation of this entire economic order placed under the sign of freedom is in effect the structural violence of unemployment, of the insecurity of job tenure and the menace of layoff that it implies. The condition of the "harmonious" functioning of the individualist micro-economic model is a mass phenomenon, the existence of a reserve army of the unemployed.

This structural violence also weighs on what is called the labour contract (wisely rationalised and rendered unreal by the "theory of contracts"). Organisational discourse has never talked as much of trust, co-operation, loyalty, and organisational culture as in an era when adherence to the organisation is obtained at each moment by eliminating all temporal guarantees of employment (three-quarters of hires are for fixed duration, the proportion of temporary employees keeps rising, employment "at will" and the right to fire an individual tend to be freed from any restriction).
Found via Jodi Dean's de.licio.us thing.
(Adam Kotsko has asserted the moral right to be identified as the author of this post.)
Saturday, July 30, 2005
(5:04 PM) | Adam Kotsko:
Eminent Domain
Would you believe that the domain "piousejaculations.com" isn't taken?
UPDATE: So apparently The Weblog is somehow related to
this guy
, according to some service that determines blogs in one's "neighborhood."
(Adam Kotsko has asserted the moral right to be identified as the author of this post.)
(2:17 PM) | Adam Kotsko:
Most Played
Right now, I am listening to my "most played" list on iTunes. I feel this is a good way for me to avoid any changes in my life, along with the emotional stress that would inevitably result. The list of 25 songs is made up entirely of Wilco, Elliott Smith, and The Arcade Fire, with the exception of one Godspeed song ("Dead Flag Blues," from
f#a#∞
, the one with the American Indian guy talking about the end of the world).
I'm sure there are some people who look at their iTunes "most played" list and think that they need to change something in their life -- that they don't recognize themselves in this portrait of a man or woman who listens to
Yankee Hotel Foxtrot
every single day, still. So much good music out there! Why live in the past? That's what I'm doing, living in the past. Wilco is a good band. I enjoy their music. Nothing is going to change that. But if I assess it honestly, do I not listen to this music out of a desire for comfort?
There's nothing wrong with that, actually.
(Adam Kotsko has asserted the moral right to be identified as the author of this post.)
Friday, July 29, 2005
(10:38 AM) | Adam Kotsko:
A Modest Proposal
Maybe since there are so many good electronic journals, we here at The Weblog should be -- maybe -- looking at them when a new one comes out, and picking out an article or two to discuss. They're usually quarterly, so I think that if we just limited ourselves to
Borderlands
and
JCRT
and
Postmodern Culture
, that would be an article a month or so, which would not be overwhelming at first.
(If I were in the business of publishing a lot, I think I would make it a point to publish in online journals most of the time, so that my valuable scholarly contributions would be available to all and sundry.)
(Adam Kotsko has asserted the moral right to be identified as the author of this post.)
(8:12 AM) | Adam Kotsko:
Friday Afternoon Confessional
I confess that I was a little too proud of a trick I discovered in Word yesterday. I confess that working all day makes one a little boring. I confess that sometimes it's pretty satisfying to let my RSS feeds go for a couple days and then just click "Mark all as read" without reading any of them. I confess that so far, the book-length study of Jean-Luc Nancy that I recently picked up and that appears to be the only book of its kind in English doesn't seem to be very great -- and I derive a certain satisfaction from that.
I confess that sometimes I have an oversimplified view of how macroeconomic trends could affect me personally -- for instance, high inflation would be great in terms of giving me an effective negative interest rate on my student loans, the housing bubble bursting might give me the opportunity to buy a house, etc.
Yeah, kind of a slow confessing week. Feel free to add yours. I hope no one was scared away last week because of the perceived need for categories.
(Adam Kotsko has asserted the moral right to be identified as the author of this post.)
Thursday, July 28, 2005
(10:32 PM) | Adam Kotsko:
The War on Terror is Over
Did everyone hear that the War on Terror is over?
Yeah, now apparently it's the War on Violent Extremism. It's the logic of autoimmunity at its best, since we had previously engaged in rather extreme forms of violence in order to stave off terrorism -- so now we're at war with ourselves. I can't wait until Gitmo becomes a representative democracy with checks and balances and an independent judiciary, after the American tyrants are overthrown.
I propose that we have a War on Lobster. People eating lobster endangers our very way of life. It has the benefit of being winnable. After all, there is a precedent for causing a species to go extinct, whereas there is no precedent for a foreign power converting a nation from tyrrany to parliamentary democracy within two years -- and really, two years is all we have for each thing, because there are now many nations in the Cone of Instability. Perhaps we can bring democracy to Niger, and then the people there can eat votes.
(Adam Kotsko has asserted the moral right to be identified as the author of this post.)
(9:29 PM) | Adam Kotsko:
American Beers
I think American beers are unfairly denigrated. After all, not every beer is Bud Lite or Miller Light or MGD (which I've affectionately called "Ass" or which the Belgians call "Grandma Piss") or Busch Lite -- no, there are
plenty
of good American beers. There's Sierra Nevada, first of all, the official beer of the Chicago Theological Seminary. There's Leinenkuegel's -- many varieties, made in nearby Wisconsin. Goose Island, 312
and
Honker's Ale, and who knows what other seasonal brews. Even PBR is kind of good, and I guess one is expected to mention "Sam Adams" -- in fact, in at least one case, one of my professors specifically passed over Sierra in favor of Sam Adams (and he's Korean!). And Killians! Don't be fooled by the "Irish" in the name of their most famous brew! Not only are there good American beers, but there are
cheap
American beers -- in
point of fact
, all those beers that you buy in the "second tier" of prices, just above Bud Lite and Miller Genuine Ass, are probably American. All the beers you rely on when you want to look generous by buying everyone a pitcher, but you don't want to break the bank: American.
You don't need an imported beer from Germany. In fact, I'd be willing to bet that if you drank the most popular German beer, you wouldn't like it. (Heineken is actually from the Netherlands, which is why I can say this.) I mean: Beck's? Who
wouldn't
just as soon take a Killian's or a Goose Island? And Corona? Yeah, sure, it's cool that you put lime in it, but other than that, it tastes basically like all the other beers that are that color.
American beer, people! Don't be ashamed! We have good beer here. Not the best, but who
does
have the best? You can go to any country in the world, and you've got your lagers and your stouts and that's about it, frankly -- dark-colored and light-colored beer. How many ways can you ferment grain, really, at the end of the day? And I mean, yes, of course Bud Lite is coagulated homeless guy piss, but why should that reflect on all the hard working brewers in this fine nation? Huh? Riddle me
that
, Batman.
You can't. You're ashamed. Go back to your Newcastle, you big baby. I bet you thought that was American, but it's not: it's
British!
(Adam Kotsko has asserted the moral right to be identified as the author of this post.)
Wednesday, July 27, 2005
(10:56 PM) | Anthony Paul Smith:
Best Quote Ever.
m2 of
the H was O
has been dealing with the Troll of Sorrow lately. The most pathetic man that is 'J'. Anyway, m2 responded to the cry of help from the tortured soul with this statement:
"The H was O is not here to help you."
You really should read the whole exchange, it's rather funny. Nothing makes a troll madder than laughing at them.
(Anthony Paul Smith has asserted the moral right to be identified as the author of this post.)
(6:23 PM) | Adam Kotsko:
That Dangerous Supplement 2
I eat hot dogs sometimes. I wondered what was wrong when I got hot dogs, why they were different from the ones I had as a child. I used to eat them every day for some stretches -- microwaved hot dogs and Doritos, with root beer, night after night. I prefered to be by myself back then, too. My sister and I were in the house alone, and I would sometimes "feel bad" leaving her to languish down in the basement watching TV (not a finished basement, but still the "kids area") -- later in life, she told me that she knew I was just trying to be nice, but would have preferred to have been left alone. I used to say that I was the dog's favorite, simply by virtue of the amount of time I spent at home. Now I'm not sure the dog even recognizes me when I go home -- things are so different there. I wonder if my parents sometimes put on a show of "excitement" and "contentedness," as if my parents, too, are old friends whom I haven't seen in a while and whom I don't want to burden, and vice versa as well. Not always, just sometimes, when we haven't talked in a few weeks -- "Oh! Great! [high-pitched] Yeah, things are going great."
Turns out that I was buying beef franks, as an adult, when as a child I had been eating the turkey versions. We used turkey versions of every meat available in a turkey version, for the sake of our figures. The beef taste is a little too much, but now that I figured out the problem and bought some turkey hot dogs, they taste too bland. Neither one of them is right, anymore.
The same with the cardboard pizzas -- none of them are really what I'm after, which is the little pizzas that came in two-packs, from Sam's Club. They got too hot to eat, with rubbery crusts that could make you throw your jaw out of joint, but really a great snack. Really easy. Food was always easy, kind of a non-issue -- always leftovers, always microwavable items. I don't know exactly where everyone was or what everyone had to
do
all the time -- but sometimes it got to be where the point of cooking in the first place was to have leftovers; we came to have strong opinions about which meals were "better as leftovers anyway." My dad always had the leftovers, always, by definition, getting home at ten at night after having left at seven in the morning -- half-reading the paper, sometimes watching some sci-fi on TV, maybe talking to me if I stayed up, falling asleep in the bathtub. That commute -- the ascetic lifestyle he led, the intimate relationship he had with a beat-up Geo Metro that I eventually inherited, coffee-stained (before he stopped drinking so much coffee), crumb-infested (before he went on a diet that, wouldn't you know it,
actually worked
). And sometimes he would play his guitar, too -- an old youth pastor of mine once told me what a waste it was, that he was easily the best guitar player in the county (that was before he started his band, which is
recording
now -- and after waiting so long, he didn't settle for a crappy singer -- no, he threw everything out once he heard how embarrassing the demo was, waited months more to find the right combination of "great singer" and "non-megalomaniac" -- but what is it like to wait so long and then
actually get
what you're waiting for, to actually be able to talk realistically about "playing gigs" after decades where your only performance venue was the Sunday night service where you were less likely to get booed out of the sanctuary).
A crappy job -- to pour yourself into a crappy job because you have to. I don't know if I've ever had patience with people who "want things" and "have passion" and "follow their dreams." So self-involved, so oblivious to the world around you -- why do
you
get to be the person? There are bills to be paid, there are obligations in this world -- that is part of being an adult, and I have felt that very deeply, even flattered myself that I was better at making my ends meet than my parents were at theirs (a friend, a woman I dated and was in a strange half-way land -- she came across town for some plausible reason but then it turned out that
she wanted to ask me for advice on money
-- am I actually that person? Am I the voice of cold reason? Yes, yes I am -- there are duties you must discharge, there is shit you have to get together
before
we can start talking about what we want; that is part of what it means to live in society, to live with other people on the grand scale -- or at least that's what I keep telling myself -- I really did mean it when I said, upon choosing CTS, "just let me do this one irresponsible thing," and part of the humbling aspect of this summer was precisely that I
didn't
know if I would actually have my shit together, I
didn't
know if I had earned my right to learn German and read church fathers and dick around sending e-mails to renowned scholars asking if I can translate a book in their series).
Always these "talks," these really horrible "talks" for which my mother later asked me forgiveness -- over instant messenger, where I always write with impeccable capitalization and punctuation and where she writes like a normal person, all lower-case -- and sometimes it was "you don't have passion, Adam." Such potential! No passion. I did have passion, though. I wanted to read, that year, my senior year. Instead of having constant emotional breakdowns -- which I did, even to the point of having a breakdown so severe that I missed a week of school, and all the bloodtests came back clean, no "mono," no nothing, perfect health -- and instead of working at a grocery store across town for minimum wage, in that part of Flint that was not yet dead but dying (Michael Moore scouted out military recruiters at Cortland Center, the mall across the street from the grocery store where I worked, in
Farenheit 9/11
), I wanted to read. I just wanted to read. I had a list, and I was starting to understand what it felt like to really read and really interpret -- and I wanted to make it through that list. I wanted to read 50 books and write 50 papers to go with them, in an open-ended class where the only goal was to prepare for the AP Lit class -- an open-ended class with a bearded, bespectacled teacher who talked about sex a lot.
One of the breakdowns: I said I don't want to work at the grocery store anymore. I was tired of trying to amuse myself by being outgoingly weird while taking people's groceries out to their cars. I didn't want to get another employee evaluation where I was told I needed to focus more on bringing in the carts, when the manager should have known -- probably
did
know -- that I was bringing in eight or ten carts every time. I would teach piano lessons. I would do anything. I could make twice as much money teaching piano lessons if I got enough students, then I'd have time to read. But no. That was stupid. And it was. Or again -- being told, upon nearing graduation, that I needed to stay another year to be certified to teach, because my degree was "worthless."
Than which no more humiliating can be thought -- staying at Olivet, another year, Adam Kotsko,
the
Adam Kotsko who had read 100 books in a year and who was ostensibly "going places," as a fifth-year senior.
One does not take five years to get a bachelors degree!
One does not admit defeat. Perhaps I should have, though -- perhaps I would have earned something then. "How does that work out for you in your holy quest to be above reproach?" No matter how much credit I build up, though, it feels like I'm getting screwed -- totally screwed. How can it be, I asked once -- how can it be that I feel like I'm letting someone down?
Getting shit done -- getting it over with. That's what I want to get over with -- letting people down. That's why I devoured everything by Zizek that I could get my hands on -- because he said, with what passes for clarity, "The Other does not exist." Give me Lacan or give me death! Some people rightly complain that Zizek doesn't know what he's talking about vis-a-vis what we might call "Christianity" -- and I do not give a fuck. Lacan saved Christianity for me. (Zizek's Lacan -- but we all assume he at least has
that
right.) And it's
not
an academic thing -- psychoanalysis is not something that I "study" and that I can "write on," nor even something I've undergone. It is my private thing, my act of spiritual worship. Reading an entire seminar of Lacan's in French -- yes, an impressive thing, yes, something that I told to a certain kind of woman. But also a devotional act, in a sense -- to learn that there's a reason that the "God thing" never happened to me. It never did -- I talked to her last night, someone I had once elevated to the dignity of the Thing, and I told her I says, "
You
took it seriously -- you took it deadly seriously in a way that I never did and never could. For me, there was always this distance, 'ironic' distance as they say -- I never bought it, never believed in 'entire sanctification,' never thought the change would come. I was the last one up to the altar calls, always for the sake of preserving appearances -- but guilty, yes, bothered by the fact that these people seemed to be sharing something I could never share, crying, holding each other, pouring themselves out to each other -- when I could only ever pour myself out onto a sheet of paper, and did, avidly. I never 'witnessed' to my friends. I frankly found the presence of 'non-Christians [non-Nazarenes]' to be a tremendous breath of fresh air -- how terrible it would be to make there be less of them, particularly by turning a formerly normal, reasonable person into the very worst type of Nazarene, the convert.... You took it seriously, you were 'in' in a way that I
never
was [damn you], and now, at least, you can be 'out' -- but how can I be 'out,' really out, if I was never in in the first place?"
(Adam Kotsko has asserted the moral right to be identified as the author of this post.)
(8:24 AM) | Adam Kotsko:
Cleverness!
Has anyone yet referred to the EPA under "President" Bush as the "Environmental
Pollution
Agency"? Because man, that'd be clever!
(Adam Kotsko has asserted the moral right to be identified as the author of this post.)
Tuesday, July 26, 2005
(8:48 AM) | Adam Kotsko:
Tuesday Hatred 10
Imagine -- ten weeks of hatred. It could be the title of a novel, an epochal novel. I thank everyone, from the depths of my heart, for their faithfulness to the labor of hatred.
I hate that it's really hard and really slow to start reading a "real" book in a foreign language for the first time. I was thinking that in the transition from "exercise mode" to "actual reading mode" in French, I had made some missteps that I could avoid with German, thus rendering the transition from repetitive German exercises to a reading of one of the greatest stylists of the German language smooth -- indeed, transparent. Doubtless I did make some missteps, but dictionary reading is dictionary reading, and the only way out is through. I'm at a page an hour as it stands. I have approximately 180 pages to read in the next 33 days. I'm sure the speed will pick up.
I hate that I'm so averse to travel. I really dread it any time I have to take a trip, particularly if it involves driving. In fact, I'm going to edit that: I hate driving. I need to go grocery shopping, and that feels like a "trip" that I want to avoid (I also need to get an oil change, preferably before this weekend, when I am driving to northern Michigan). Tonight a friend is visiting from out of town, and I decided that we would travel by public transit strictly because I didn't want to risk getting stressed out and angry about not being able to find a parking spot, etc. -- I would much rather sit in one place where I knew for a fact that a bus was eventually going to come, rather than wandering endlessly in Lakeview, saying, "No, that's a fire hydrant, no, this is permit-only, no...." It gets to a point where this fatalism sets in -- the sure sign that a given spot is "not a spot" is that it is, in fact, open.
Also, I feel like I'm getting robbed every time I buy gas. Not only are prices really high (by historic American standards -- I know that Europeans have been paying the equivalent of $40/gallon for the last century and that they're morally superior for doing so), but they seem to be fluctuating a lot more than at any time in my life. We're talking a difference of $0.20 a gallon in the space of a day or a few blocks.
I'd like to sell my car, but that feels too much like an IMF austerity measure. Once Anthony and Hayley go to England, though, I'm either moving to Hyde Park or to an apartment within two blocks of a train stop. They have decently priced studios right in actual Logan Square, as opposed to this shadowy ambiguous area where I live where they called it "Logan Square" on Craigslist because they were hoping to attract "Logan Square" people rather than "Humboldt Park" people. Through the dynamic power of capitalism, however, the "decently priced studios" thing might disappear by the time I need to avail myself of it.
I hate the commercials for the Republican candidate for governor of Illinois. I also hate the Six Flags Great America commercials, for the song and especially for the mascot -- Worst Mascot Ever.
UPDATE: I also hate how on all the news shows last night, they were acting as though the AFL-CIO split was self-evidently a problem for the labor movement (this was Fox, so of course they hoped it was the crushing blow for labor and for the Democrats). Guys: the Teamsters and the service workers unions are
still unions
. I don't think they lost any members in the institutional transition. If labor unions stop supporting Democrats, who have been really tepid in their support for labor anyway, that means they'll have more resources to devote to
organizing workers
. Sheer ignorance.
(Adam Kotsko has asserted the moral right to be identified as the author of this post.)
Monday, July 25, 2005
(10:04 PM) | Adam Kotsko:
New Policy for The Weblog
Having just read the report on voter fraud in Ohio in the latest
Harper's
, I hereby promulgate this policy, effective immediately:
All uses of the word president, refering to George W. Bush, are to be enclosed in scare quotes.
Examples:
"President" Bush gave a speech in which he reiterated the same tired lies about Iraq...

When asked about Rove's role in the outing of CIA agent Valerie Plame, the "president" said a "thorough investigation" was underway...
This policy stands until further notice. It does not apply to comments, but only to the main body of the blog. Thank you.
(Adam Kotsko has asserted the moral right to be identified as the author of this post.)
(11:25 AM) | Anthony Paul Smith:
Can there be poetry after The Mighty Ducks?
"Hegel was the cause of the Holocaust." - Those of us who grew up under the shadow of that thought have all had to deal with it in our own way. I've become convinced that this is ultimately really wrong-headed. That, even if Hegel has some serious racist tendencies, there is nothing in his philosophy that suggests we should systematically kill tens of millions of people. Still, I think it may be possible to blame every bad Disney sports movie on the man. Actually, every bad sports movie where a rag-tag team of non-conformists and nerds come together to defeat the team united under a stern leader and a hefty budget. One team is certainly democratic while the other operates under a despotism, universally confused with fascism now days. I present you this evidence from his
Philosophy of History
.
In the case before us [being the war between Persia and the Greeks], the interest of the World's History hung trembling in the balance. Oriental despotism - a world united under one lord and sovereign - on the one side, and separate states - insignificant in extent and resources, but animated by free individuality - on the other side, stood front to front in array of battle. Never in History has the superiority of spiritual power over material bulk - and that of no contemptible amount - been made so gloriously manifest.
I've already delivered a guilty verdict and plan for this to be my dissertation topic.
(Anthony Paul Smith has asserted the moral right to be identified as the author of this post.)
(10:41 AM) | Adam Kotsko:
An Annoying Trend in Theology
As some of you might know, I base most of my intellectual convictions on feelings of annoyance and/or revulsion. Good liberal that I am, I find myself led to the "least bad" position. In the case of theology, that is basically something like orthodoxy -- in fact, it's basically as close as I can get to a form of Roman Catholicism without the misogyny and fag-hating.
One of the main non-orthodox contenders in academic theology seems to be process thought (I mean "non-orthodox" in a descriptive, not pejorative sense). Having done a mere MA so far, I am not fully engulfed in the culture of academic theology, and so I might be wrong -- maybe process thought is totally out of fashion now. In any case, it seems to be seeping down to the grassroots, a rare accomplishment among academic theologies. Aside from the sense that the entire Christian tradition has been rendered moot, including the Bible, and aside from a sense of mission on the part of its practicioners who seem to believe that all significant theological difficulties have been overcome by the idea that God changes over time, and aside from the fact that the main philosophical reference point for this school of thought shares his name with a type of skin blemish[1], and aside from the fact that this school of thought has, despite its supposed rapprochement with modern thought and dispensing of all the "unconvincing" elements in Christianity, generated seemingly zero converts to Christianity -- well, actually, aside from that, there's not very much annoying about it.
Also, I'm going to say that I don't see why, once we've decided that God has limited foreknowledge and is just kind of on this crazy ride with us, there is any reason to think there's just one God anymore. Sure, you've got YHWH/Jesus's Dad on the one hand, who is just trying to make his way through this crazy, mad-cap world, but you know, why
not
throw in Baal and Moloch and Zeus and the rest of the gang? Then "our" god could learn through his interaction with other people's gods, too! Such fun, everyone learning, everyone on this great "journey"! (I hope never to take a spiritual "journey" of any kind.)
Maybe what bugs me is that a process God who learns seems to me to "exist" in a way that this bizarre eternal all-powerful trinitarian God does not. It opens up the door for us to wonder, "Man, what's God up to today? What does God do with his spare time?" God doesn't "exist"! Also, I don't think that "God" "knows stuff," in any case. If you're trying to figure out some way to loosen up the zero-sum game so that there's less "determinism" on God's side and more room for us to act, just stop. It's a non-question. We always already experience ourselves as able to choose and as responsible for our actions and inactions -- worrying that God "knew I was going to do this" from all of eternity so that it's not "really free" is just adding a layer of stupid, groundless speculation that separates us from how we actually experience the world and ultimately does no one any good.
Orthodoxy seems to me to be a stopgap against groundless speculation -- not a solution to the theological "problems," but a way of containing them. To some extent, yes, it's a constraint on thought, and it kind of sucks to keep having to refer back to what some long-dead sex-hating misogynist said in 342AD (believe me, I am learning precisely how much that sucks) -- but to the extent that it constrains thought, it also enables it.
[1] Whitehead.
(Adam Kotsko has asserted the moral right to be identified as the author of this post.)
Sunday, July 24, 2005
(8:36 PM) | Adam Kotsko:
A post for Family Guy fans
Does it seem to you that they've been gratuitously mean to Meg this season? As in, it's not funny any more, at all?
(Adam Kotsko has asserted the moral right to be identified as the author of this post.)
(7:44 PM) | Adam Kotsko:
"... that dangerous supplement"
From Clement of Alexandria,
Stromata
, book 6 (note for those keeping score:
Stromata
has only 7 "real" books and then one very short incomplete book, and
Stromata
is customarily listed last among the works of Clement):
Now our Gnostic [Clement thinks that being a Gnostic is a good thing, because then you know stuff] always occupies himself with the things of highest importance. But if at any time he has leisure and time for relaxation from what is of prime consequence, he applies himself to Hellenic philosophy in preference to other recreation, feasting on it as a kind of dessert at supper. Not that he neglects what is superior; but that he takes this in addition, as long as proper, for the reasons I mentioned above. But those who give their mind to the unnecessary and superfluous points of philosophy, and addict themselves to wrangling sophisms alone, abandon what is necessary and most essential, pursuing plainly the shadows of words.
According to Clement I've been getting chubby for several years -- eating minimal portions of the real thing, stuffing myself with dessert.
I wonder if we could say that here, in spirit, begins the calumny that philosophy is mental masturbation. (Make the connection from my title if necessary.)
(Adam Kotsko has asserted the moral right to be identified as the author of this post.)
(5:16 PM) | Anthony Paul Smith:
Fund-raising.
I would really like to go to the AAR this year, but I'm not sure this will be a possibility due to my financial needs. I'm wondering if I can raise the funds to pay for the cost of attendance (I think this is around $100 after membership fees) by getting some donations from people here. Is this even a possibility? I think I've alienated the few people who actually have a bit of money but just let me know if this is worse than pan-handling.
(Anthony Paul Smith has asserted the moral right to be identified as the author of this post.)
(2:00 PM) | Adam Kotsko:
Comic Books
I was recently reminded in a conversation with my mother how intensely "into" comic books I was as a child. She has also suggested that if there were Žižek comic books, I would be collecting them. These two comments prompt a question: Is there a
structural homology
[1] between avid comic book collecting and rigorous scholarship in the humanities, such as what I practice day in and day out?
My answer is yes. First, there is the matter of comic books' "continuity." In essence, comic book writers, at least in my day, were bound by decisions made by the comic book writers of the 1970s and probably before, and their plotlines had to be understandable in light of those past decisions -- as well as all the decisions being made by the writers of the other comic books within the same "universe" (Marvel or DC, primarily). In many cases, footnotes were even deployed, making comic books arguably the most explicitly "scholarly" of pop cultural manifestations.
The upshot is that a child wishing to get "into" comic books has to wade in and become adept at figuring out what had happened 20 years before and in all intervening years. In fact, some of the most interesting plot twists are precisely those that dig out a loose end from issue #4 of a short-run comic book series devoted to some anti-hero who normally was a supporting character in a different comic book (but has since migrated through eight others) but was being tested out as an independent character in the summer of 1982. That is, innovation is often produced by going back to some neglected part of the scholarly tradition.
Also, in DC comics at least, there was a "reboot":
Crisis on Infinite Earths
. It was a massive tying up of loose ends and rewriting of the entire history of the DC universe, to some extent rendering moot everything that came before. Surely there is an analogy here with the great shifts in humanities scholarship, such as the transition from the New Criticism to "Theory" -- the perception being, rightly or wrongly, that preserving continuity was only going to hamper future creativity and a thorough-going restructuring was needed. A book like
Theory's Empire
, then, might be considered an attempt to provoke a
Crisis in Infinite English Departments
.
All this to say: sometimes I worry that I've literally been doing the same thing, over and over, from day one.
NOTES:
[1] A comment I wanted to make on that post and never did: Could we venture to say that there is a structural homology between the tendencies of American scholars to find structural homologies between mutually opposed conceptual formations in the work of foreign scholars and the great American concept of the "melting pot"? That is, could we say that the tendency to think that Foucault and Althusser are, at bottom, about "the same thing" somehow parallel to our ability to homogenize, say, mutually conflicting culinary traditions into something like "ethnic food" or "Asian food"? Thus, even the radical anti-American leftist fire-breathing non-armpit-shaving English professors would end up being quintessentially American! (See, I just did it!)
This would be a kind of meta-structural homology.
(Adam Kotsko has asserted the moral right to be identified as the author of this post.)
(11:55 AM) | Adam Kotsko:
My Little Trip to Powell's
I went to Powell's last night with my vast collection of books that I failed to sell on Amazon. They were only able to take half of them, but with the resulting store credit, I was able to purchase the following:
Totem and Taboo by Sigmund Freud

The Protestant Ethic and the Spirit of Capitalism by Max Weber

Philosophy and the Turn to Religion by Hent deVries (this one felt like the real "catch" -- a nice hardcover, unmarked, for only $12.50)
It had never occurred to me before that a used bookstore would also be a place to sell books.
Now I just need to find a patsy to take the other half of my unsold books.
Hopefully this will not detract from the foreign policy discussion currently underway in my previous post.
(Adam Kotsko has asserted the moral right to be identified as the author of this post.)
Saturday, July 23, 2005
(12:20 PM) | Adam Kotsko:
More News from Niger
Via
The H Was O
, I
learn
that Niger -- currently in the news for not selling uranium to Iraq -- is suffering a
major humanitarian crisis
. People are starving, yet the government insists on
charging people for food
:
More than 3.5m people need food aid after poor rains and a locust invasion, and some accuse the government of ignoring the crisis.

But a government spokesman Mohamed Ben Omar said that its food stocks could not be handed out for free.

The UN says it has not had a single pledge for money for its Niger appeal.

The UN Office for the Coordination of Humanitarian Affairs has called for $16.2m to buy food for those suffering from recurring drought and a locust infestation.

Some 150,000 young children are said to be severely malnourished already.
The New York
Times
Africa page
contains, among other things, news of a terrorist blast that
killed 59 in Egypt
, the tale of some rough treatment of Secretary Rice's
entourage in Sudan
, and some Iraq- and London-bombing-related news. Thankfully, the
world media at large
, as represented by a Google News Search, is not so ridiculously skewed.
Now, for some hard-hitting fact-based opinions, that commodity that blog-readers demand and crave:
Terrorism is not the biggest fucking problem in the world!
It just isn't. This current problem in Niger is bigger than 1000 9/11's in terms of probable loss of life -- and this is just in
one country
. The world's resolve is firm in the wake of the death of 30 people in London -- but until a couple days ago, the world couldn't give a flying fuck about 150,000 malnourished children. Is it because there's nothing to be done about hunger? I mean, there will always be hungry people, right? Well, we've invaded two countries and clamped down on civil liberties and tortured and deported and indefinitely detained, all ostensibly in the quest to get rid of terrorism, and guess what: there's still terrorism a-plenty. Imagine if we devoted those same resources to getting rid of world hunger -- I bet we would get better results, and maybe the terrorism problem would lessen as an indirect result as well.
I know, I know: all the really morally serious people know that terrorism is an existential threat to our very way of life and that this kind of nihilism cannot be allowed to stand. The kind of nihilism that allows people to starve to death in some countries while in other countries tomatoes are thrown out by the ton for not being shiny and plump enough -- well, that's actually the foundation of our precious "way of life." In order for things to keep trucking along like they are, Walmart has to pay shitty wages, housing prices have to continue to rise, and people have to starve to death, preferably in Africa, because no one really pays attention to what goes on there.
(Adam Kotsko has asserted the moral right to be identified as the author of this post.)
(11:56 AM) | Adam Kotsko:
Good News
I have three items of good news.
My car insurance premium went down, as my driving skills and overall responsibility and trustworthiness shot up exponentially on my 25th birthday.

I have effectively become the Kierkegaardian knight of faith. After infinitely resigning myself to the fact that the dryer in our building is malfunctioning and making definite plans to finish my laundry at the laundromat, I found that the dryer was indeed back to operational status and -- this is crucial -- I was able to enjoy the benefit of finishing my laundry in my own building, without feeling put out for having wasted so much effort resigning myself to going to the laundromat. This is the most spiritual growth I have experienced in decades.

I have found a public restroom that is easily accessible along the path by which I get to CTS by public transit -- DePaul University's bookstore on State and Jackson. Availability of public restrooms is one area where big cities are clearly at a disadvantage to suburban areas.
(Adam Kotsko has asserted the moral right to be identified as the author of this post.)
Friday, July 22, 2005
(10:35 PM) | Anthony Paul Smith:
Adam Robinson hates me, but I'm doing his meme anyway because I like his glasses.
1. How do you organize your collection?
I have a bad system. Hayley and I have two bookshelves, three if you count the hutch. On my own bookshelf I have all my academic stuff, which is alphabetized. On the bookcase Hayley brought with her I have all our 'fiction', which we tend to share. In the hutch are all Hayley's coffee table and kitsch books.
2. What books or records do you keep separate from your collection for easy access?
I have four piles of books. One pile for what I plan to have read soon, another for books I'm selling on Amazon.com, another for books I'm taking to Powell's and a pile on my computer desk of workbooks that I should be working my way through. The pile that I should be reading through tends to grow in ways I don't want it to, usually making me feel as if I'm fighting an unending battle. I should change this system for morale reasons.
3. When you take down a book for reference, how long after you finish with it does it take you to reshelf it?
I either do it right away or it sits on my desk for anywhere from a day to a week and a half.
4. What resource do you keep separate from your collection because you don't want anyone to know you have it?
I wouldn't call them resources since I never use them for anything, but I have exiled all the C.S. Lewis books to the join bookshelf even though half of them count in some weird way as theory. I've considered getting rid of some of the theology stuff that I doubt I will ever use again (i.e. Barth's
Evangelical Theology
) and some of the cheap editions of Locke and shit. I did get rid of all the books I had to use in my "Post-Modern Political Theory" class. With names like
Truth Is Stranger Than It Used to Be
they were pretty embarrassing to have on my shelf.
(Anthony Paul Smith has asserted the moral right to be identified as the author of this post.)
(8:41 PM) | Anthony Paul Smith:
The bike and his boy.
I'm in traffic, just trying to get somewhere without hurting anyone, weaving through the stopped cars when an asshole cuts me off in his asshole SUV to grab the parking spot. One of the bigger ones, some name like Ford Dicknormous or Mitsubishi Mountain Man, I forget. After recovering from my quick stop, I calmly reach behind me into the milk carton I use to tote my stuff around and grab the most explosive thing I can find. As I watch the asshole walk with his unhappy wife and his boring child I toss it under his car and ride off.
At this point I always imagine a smile on my face as I ride into the wind, the sound of the asshole's car bursting into flames covering over the normal street sounds. This is a fantasy that I usually have when riding my bike. It's a fantasy fueled by my moral superiority, a superiority I feel even though I know no one, not even one, is consistent and can do it all. But, hell, it feels good and it helps me get through the day. I'd have the same fantasies on public transportation but there's no way to open up the window and get away with blowing up the car that just cut off the bus driver. Further, I'm too distracted as I'm usually checking out everyone on the bus. I check out guys to see if they are more attractive than me, they usually are after Western after which I check them out for fashion tips and just because. I check out girls not because I'm attracted to them or want any kind of relationship but because I want them to be attracted to me. I check out kids to see if they are freaked out by my tattoos, this is a habit I developed in Paris after
une juene fille
turned to her mother and said, in English, "Scary." I figure it is my tattoos because I'm not really all that scary. I also check them out wondering how bad a parent I will eventually make. The point is that there is not time to commit acts of violence against those on the road when I'm on the bus of earthly delights. This may also explain why I never talk to anyone on the bus. That, or the fear of getting my ass kicked.
A young professor of mine, who is an avid cyclist and proud Jeep owner, once asked me why I had to separate people into cyclists and drivers. I don't really, only because it would harsh on my morally superiority since I don't bike everywhere and sometimes drive since I'm too chicken to ride at night. I don't judge in my heart of hearts, but I do have fantasies of being a rogue member of ELF, one who wears red instead of green, when I ride my bike. Instead, I'll probably just publish this blog post and stay inside as much as possible.
(Anthony Paul Smith has asserted the moral right to be identified as the author of this post.)
(3:45 PM) | John Emerson:
How do I organize my collection? Hah!
What resource do you keep separate from your collection because you don't want anyone to know you have it?
I have nothing to hide, but it doesn't make any difference because no one enters my cave anyway.
When you take down a book for reference, how long after you finish with it does it take you to reshelve it?
As long as forever.


What books do you keep separate from your collection for easy access?

About 15-20% of them.


How do you organize your collection?


West to East in my apartment:

1. About 3-5 boxes of good books I probably never will read, which I've planned to sell for about a year.
2. About 5-6 boxes that I boxed up 2-3 years ago when I thought I might move.
3. A fair-sized pile of books I took out of those boxes when looking for a book I wanted.
4. A pile of fiction and poetry books that I like to have out -- some bought recently, and some retrieved from boxes in #3.
5. A stack of academic journals which are probably unsaleable.
6. A small pile of books which really belong to my mother.

*7. Books on Eurasian and Central Asian History

*8. Books on Chinese philosophy
*9. Chinese-language reference books
*10. Books on Buddhism
*11. Books on practical philosophy
*12. Books on military history and geography
*13. Atlasses
*14. Books on social science and philosophy, organized by category.

15. Books I really want to read but probably won't
16. Books for about 5-10 specific writing projects, some of which I will never get to.

*17. Chinese classics
*18. Reference works I frequently use -- about 10 dictionaries, mostly foreign-language, Columbia encyclopedia, World Almanac.
19. Books for current writing projects for my web site.
20. Books for a reading project I've been working on
21. Other books I've been reading recently.
22. About 20
rare books, and
good books which I bought by mistake, to sell on E-bay.

The asterisked* items are vestiges of my old, semi-organized system.

At the following URL you will learned a few things about organizing a collection of dictionaries and grammars: Language Hat
(John Emerson has asserted the moral right to be identified as the author of this post.)
(1:19 PM) | Adam Kotsko:
The Pickle Meme
Since today is officially Adam Robinson Promotion Day here at The Weblog, I am heeding the call and participating in a
meme
of his devising:
1. How do you organize your collection?
Loose alphabetical by author (some books "about" an author are grouped with the author, some are not -- no particular rationale), with no particular order within each author's works. At one point in history, I had it chronologically organized within each author, and some of them might still be that way, but I've made no conscious effort to maintain it -- aside from my Derrida books, which I arranged chronologically by their date of original French publication after having used them for my thesis and not being sure exactly what else to do with myself right after finishing my thesis (see #3, below). Most reference books, including foreign-language dictionaries and grammars (I mysteriously do not own an English-English dictionary), lit anthologies, and the complete Shakespeare and Milton, are located at the tail end of my collection, after the substantial "Z" section. (See #2 for more detail.)
2. What books or records do you keep separate from your collection for easy access?
Whatever books I'm reading, I usually keep on the bookshelf still, but I put them horizontally, often on top of the other books, as part of my ongoing uphill campaign to keep the dining room table empty at all times. I keep a couple different Bible translations, a commentary, and a volume of the Apostolic Fathers on top of my bigger bookshelf, by the door, not because I refer to them constantly, but because I needed my Bible for a class last semester and haven't found another place for it. Putting it in my room seems to me to send a message I don't want to send. I keep a book with French vocabulary arranged thematically and
Critique of Cynical Reason
in my room; I haven't touched either in months, aside from when I "rearranged" my room by putting the alarm clock on my bedside table and the books on the dresser (previously, they had been reversed; my room is too small for me to have any other viable furniture-moving options).
3. When you take down a book for reference, how long after you finish with it does it take you to reshelve it?
Usually, when I take down a book for this reason, it's part of my paper-writing ritual. I tend to take down every book that I think I'll need for a paper and stack them next to the computer -- then, obsessive-compulsive as I am, I put them all into my Works Cited page in MLA format, putting them all in boldface and returning them to non-bold once they are cited (see, then I know which books to remove because they haven't been cited, get it, get it? I have a problem). When I'm done with the paper, putting away the books is part of the ritual of telling myself I am "done." I suppose that having my things be out of order is my way of punishing myself for not yet being finished with a piece of writing. There are any number of reasons this whole regime is ridiculous.
4. What resource do you keep separate from your collection because you don't want anyone to know you have it?
I don't really have anything to hide on this front, but I do have many of my books separated out into a crate-like thing beside my computer. I had planned on selling them on Amazon, but many of them are novels, which don't tend to sell well -- then Amazon cancelled all my listings after a stupidly short time anyway, and it's too much work to go back and manually relist them all, so now they're just in the crate for no particular reason.
I challenge all my co-bloggers, Bitch PhD, John Holbo, Scott Eric Kaufman, Matt Christie, and all our pals over at Long Sunday.
I request that if my co-bloggers respond to this, we limit ourselves to only two further posts for this same meme, to be awarded on a first-come, first-serve basis. The rest of you can leave the meme in the comment box of your choice. I won't delete your post if you violate this policy, but I
will
hate you forever. Thanks!
(Adam Kotsko has asserted the moral right to be identified as the author of this post.)
(8:00 AM) | Adam Kotsko:
Friday Afternoon Confessional: Mary Magdalene Edition
Today is the feast of St. Mary Magdalene. She is variously described as a prostitute and as a former demoniac; she is sometimes also identified with the anonymous woman who poured expensive perfume on Jesus's feet, prompting Judas Iscariot's paeon to thrift. Many consider her to be an apostle, and she is certainly one of the most important characters in the gospels (more important than 75% of the "official" apostles) -- in fact, the first to receive the news that Jesus has risen from the dead and to receive the commission to start spreading that news -- but she is honored as a mere "holy woman" according to the Roman calendar. Although none of the New Testament epistles mention her, they do frequently hold up as an example of faith Rahab the prostitute (whose story can be found in the book of Joshua), often as a parallel to Abraham, who plays a very important role in clarifying the role of Christ in New Testament theology. Although my confessions have nothing to do with Mary Magdalene, I do like to highlight her feast each year.
Since the previous paragraph makes this an especially Catholic-feeling confessional, I will organize my confessions by the seven deadly sins:


Pride: I don't want to seem like a whiner. Throughout my period of cash-flow difficulties, I have had one meta-complaint -- I feel like a whiner, like there are other people who have bigger problems than me and people resent me for complaining to them when I have so much to be grateful for. This is projection on my part; I'm sure my friends don't particularly resent me for telling them about my problems. But the feeling of "other people have bigger problems" might be a cover for an unconscious feeling of "I deserve better than this."

Wrath: Yesterday I got fed up with a noise the ferrets were making and decided to momentarily remove from their cage the item that was allowing them to make that noise. Whenever the door is open, they eagerly try to escape their cage, and who can blame them? I thought I had managed to push them back in, but one of their hands got caught in the door for a second. They both seem fine now, but I felt really bad, particularly since it might have appeared to Anthony that I was trying to physically punish the ferrets (which, to clarify, I wasn't).

Envy: Every time I drive Mike Schaefer home, I'm jealous, not so much of his apartment, as of all the people who live closer to the lake. My neighborhood always looks so shabby by comparison. It also bothers me that to get to that area, where there is comparatively a lot more to do, I have to take the bus, due to Chicago's "If you're not going to the Loop, we can't help you" approach to train lines. This wouldn't be as big a problem if the east-west bus nearest our house didn't stop running at 7:30 each evening.

Avarice: Yesterday I realized that I had $100.18 in my savings account (the minimum balance of $100.00 plus the interest accrued over the past seven years -- by the way, when did banks basically stop paying interest?). I promptly went to my nearest branch and closed the account. I'm lucky I did not become conscious of this before now, because I might have used the money for spending cash! Close call! My vehicle can now remain insured continuously, which is good, and on top of that, I might be able to treat myself to a CTA card and a couple loads of laundry.

Sloth: In preparation for a torrid, month-long love affair with Nietzsche's Zur Genealogie der Moral, I have been doing -- basically nothing. After months of faithfully "doing German" every day for an hour or more, I finally got out of the habit. I did not finish my reader this weekend; in fact, now I will likely never finish it, because who goes from reading Nietzsche in the original to doing vocab exercises? I have done some work this week on getting prepositions and separable verb endings down pat, and I have also re-read through the "reference grammar" at the back of my old exercise book. The problem, however, is that I have shifted from German in the morning to Clement in the morning, such that German is now often the last thing I do in the evening, so by then I'm already exhausted and not in the mood. (Today I go to Hyde Park to pick up the Nietzsche book from the professor who does the German exam; that's what the CTA card above is for.)

Gluttony: This hasn't been much of a problem, actually. I have been cooking somewhat better food lately. Earlier this week, for instance, I had two eggs over easy, topped with melted swiss cheese, together with sauteed mushrooms, onions, green peppers, and banana peppers, served with toast -- a delightful brunch. This should not be taken to represent an overall increase in healthiness, however -- cardboard pizza is still very much on the menu, especially when it's on sale for only $2 each.

Lust: Things have been a little slow in this area as well. I have, however, fallen in love with the woman alternately known as "Caroline" and the person "holding the crates" in my French tutorial software. Next week I am going to see two of my favorite women, but I'm not counting on lust playing a significant role in either of those encounters.
So you guys can go ahead and confess. Categories are not strictly necessary, but are strongly preferred. Thanks.
UPDATE: If you haven't been keeping up with Adam Robinson's variously titled
blog
, you should be, particularly his post on
modern art
and his ambitions on that front.
(Adam Kotsko has asserted the moral right to be identified as the author of this post.)
Thursday, July 21, 2005
(11:15 PM) | Anthony Paul Smith:
A good lil' worker bee.
Today, while at work, I received a phone call from an unknown number. Because I'm daring I answered the phone and was glad to hear that it was the owner of a bookstore that interviewed me last Friday. She offered me the job, as well she should have. I'm surprised it took her and the other so long to call me (nearly a week!), but I know, deep down, that it was all for show. They had to make it look like they were looking even though they knew I was the love of their lives.
So, what's this mean for me? I'll be working somewhere between 50-60 hours a week. I've done this before in my life, shortly after Hayley and I were first married I had two horrible jobs pulling down 7/hr. at both. It paid the bills until she needed a cat and we ate too much at restaurants.
I digress. This is very good because I have a lot of credit card debt, somewhere around £1,500 (which is like $3,000) and even more debt if you count this damn computer from Dell (who totally fucked me over). So, I need to pay that off and I can with two jobs. Further, I can save up a bunch for England. The bad news is this will cut into my life. I won't have the freedom to go out of town, but I never do that anyway. Though I will still have the nights to drink and be with my friends I will have to work Friday, Saturday and Sunday - no denying that this sucks. I also won't be blogging much, but as I don't do that much anyway that's no big deal. I just use the fact that Adam has so many fans to get three people to read my grammatically flawed shit. What bothers me is that I won't have as much time to be in my house. I love being at home with all seven of the animals (and Adam). That's when I read and until I discouraged myself that is also when I did my French. I won't have as much time for reading or doing French, because I'll be saving up time to do that in England.
This is, after all, merely a means to an end. I hate work, at least the commonly accepted definition of work where you go and beg someone to pay you money to perform tasks that any monkey could be taught to perform so you end up being bored and wanting to kill yourself for anywhere from six to eight hours of your day. If that's work then I hate it. So I've never felt duty bound to work, merely enslaved to those needs that work offers solutions to. At least this job will have walls upon walls of books for its setting.
On a completely unrelated note you really need to
listen to this radio show.
(Anthony Paul Smith has asserted the moral right to be identified as the author of this post.)
(7:36 PM) | Adam Kotsko:
You deserve so much more
You all deserve more than a mere link post. I wrote this abstract a while back -- let me know if it sounds like a paper that needs writing.



There is a central irony in the reception of St. Paul by Alain Badiou and Slavoj Žižek. Both are harsh critics of the present liberal-democratic hegemony, which is defined by global capitalism and multicultural tolerance. Yet both ignore the fact that for Paul, the most important aspect of his mission—whether one calls it, with Badiou, the truth-process corresponding to the truth-event of the resurrection, or whether one calls it, with Slavoj Žižek, the decision to privilege certain values above others—is precisely to form communities in which people of all different cultural traditions can participate as equals.

This seeming oversight is actually of a piece with their own theoretical and political projects. While Žižek specifically characterizes his project in The Ticklish Subject (and presumably in the "Christian" works that follow after it) as a sustained political intervention attempting to rethink the militant left-wing project for today, his official mandate as a researcher at the University of Ljubljana is to study nationalism. The best of his early work is precisely a critique of the logic of nationalism, and his concrete political interventions in Slovenia have been in favor of liberal tolerance over against right-wing nationalism. Similarly, while Badiou includes politics among the possible sites of a generic truth-process, his interest lies much more with mathematical innovation, and his political interventions have similarly been of an anti-nationalist cast, fighting for the rights of sans papiers. In short, for all their dissatisfaction with "Third Way" neo-liberalism and all their bluster about the injustices brought about by global capitalism, neither is doing much to strike at the roots of economic injustice, either in concrete practice or in the provision of theoretical tools. In context, reclaiming the patron saint of multiculturalism is not as radical or strange as Badiou and Žižek make it out to be.

In order to move beyond the hegemony of multiculturalism in political theory, one must move beyond Paul. The New Testament writings do provide several different directions that develop particular aspects of Paul, often under his own name. Colossians and Ephesians, for instance, begin the process of a creative translation of the Pauline impulse into the language of Hellenistic popular philosophy (along lines very similar to what Badiou has done in recent lectures); the Pastoral epistles, on the other hand, adapt Paul's sectarianism (so loved by Žižek) to a situation of persecution by encouraging a duplication of Roman social structures as a tool for creating stability and continuity.

The letter of James, however, a third line of development of the Pauline tradition, one that simultaneously capitalizes on those aspects of Paul's thought that are most relevant to our time (i.e., the largely implicit critique of political economy) and synthesizes those insights into a popular and easily-understood format (i.e., that of the so-called "wisdom literature"). James's approach to political-economic organization bears certain strong resemblances to the Hardto-Negrian concept of the liberated and liberatory multitude, and his popularized presentation of a complex message provides one possible model for disseminating a consistent and comprehensible militant message and form of life—something in which our contemporary militant theorists are sorely deficient, as was St. Paul himself.
(Adam Kotsko has asserted the moral right to be identified as the author of this post.)
(2:18 PM) | Adam Kotsko:
Juicy Gossip
I'm sorry, but I just am not in a blogging mood today, at all. For your enjoyment, however, I pass along
this link
from John Emerson, on the subject of Slavoj Zizek's wedding. Yes, there is new information.
UPDATE: Since this is link day, Ben Wolfson passes along an amazing mp3.
Click here
, then click where it tells you to listen to the mp3. Apparently, every song produced in the last ten years
actually has been identical
-- we weren't hallucinating.
(Adam Kotsko has asserted the moral right to be identified as the author of this post.)
Wednesday, July 20, 2005
(10:30 PM) | Anthony Paul Smith:
*Spoiler Alert* My Wife's Theory on Harry Potter's Future.
I know that Harry Potter posts are not something our normal readers would hope to see at The Weblog. Hell, I'm not so sure Adam would want to see such a post here! Regardless, Harry Potter is a cultural phenomenon and deserves respect for that if nothing else and besides I'm really into it. One last warning before I continue: There are spoilers in this post so if you plan on reading
Harry Potter and the Half-Blood Prince
do not read this post. This post is intended for those who have read the book.
So, Snape kills Dumbledore in one of the closing chapters. This scene is shocking as far as Children's Lit goes and I'm sure there will be some children very upset by this particular death. What's interesting though is the way Rowling doesn't hide the fact that Snape is a double agent. In the second chapter we see Snape making an unbreakable oath to assist Draco in whatever plot that Voldermort has assigned to him. We know that this oath will kill Snape if he doesn't keep his word and yet we also know that Dumbledore has expressed his trust in Snape in all the preceding books. This is an interesting experience for the reader, trying to decide what to think here. Do you express the same trust or do you read the rest of the book in the gripes of paranoia (much like Harry acts throughout the story)? At the end of the story I was left feeling betrayed since I decided to go the fairy tale route and trust Snape thinking he would sacrifice his life or something would come along to make the ending safe.
Hayley had a very different experience. At the end of the book she remains even more faithful to Dumbledore than any of the characters in the book itself. Essentially Hayley's theory is that Rowling is going to trick us again. We were first tricked into thinking that Snape was a double agent for The Order of the Phoenix only to have him murder Dumbledore. Hayley thinks we are going to find out that Snape was supposed to kill Dumbledore on Dumbledore's orders. Surprisingly there is plenty of textual evidence for this conjecture, but none that moves it past conjecture due to Rowling's knack at throwing us off the trail by providing very ambiguous evidence that tends to be interpreted through Harry's eyes. So, the argument between Dumbledore and Snape is meant to suggest that Snape may not want to be part of the Order anymore, but as we don't have any other information it could have been an argument over Dumbledore's insistence that Snape not allow Draco to kill him even if that means Snape must. While not obvious the final scene where Dumbledore pleads with Snape but we are not told what exactly he is pleading also remains ambiguous. We do assume that its for his life, but we assumed that the bad guy in the first book was Snape and not Quirrel who actually was. Rowling is very good at playing upon our assumptions to surprise us and this would be the ultimate surprise. The obvious "lesson" of the series has been that adults can not save you and so you must learn to deal with life, if Hayley is right there will be a strange counterbalance to this lesson with one that speaks of the faithfulness we owe to our elders who have come before us. It's a fine piece of literature ultimately.
(Anthony Paul Smith has asserted the moral right to be identified as the author of this post.)
(8:15 PM) | Adam Kotsko:
Reading the Whole Thing
Ted Jennings has impressed upon me the value of Reading the Whole Thing. Indeed, not just Ted, but CTS as an institution has done so -- in the first part of the Hebrew Bible survey (taught by Ken Stone), for instance, we were routinely given reading assignments like "1 and 2 Kings" or "Psalms." That's part of the reason that I'm moving at a glacial pace through my patristics directed reading -- the assignment is, say, "Irenaeus," as a whole.
Now I wouldn't want to do it any other way. I am, of course, reading these works in a somewhat dated translation, but that is unlikely to have a really major effect on whether I get a good idea of the broad outlines of these people's thought -- and, most importantly, not
just
the way their thought related to later orthodoxy, which is how doctrinal histories and "sourcebook"-type anthologies tend to be arranged. I think the later orthodoxy is important to understand and grapple with, but there's a lot in Christian thought that doesn't have anything (directly) to do with hypostases, ousia, etc. I'm discovering more and more of that as I make my way through. In fact, there's a lot in there that doesn't have a lot to do with "doctrine" at all, and that's the stuff I'm finding most interesting at the moment -- and as an aside, I'm disappointed that so many secular thinkers who approach religion seem to go straight for the most "doctrinal" part of whatever text is at hand.
This has to stop somewhere, obviously. For instance, reading Clement of Alexandria, I find myself thinking that I have to read Philo, and by "Philo" I mean The Whole of Philo. And then there's Plato. I've read a lot of him in my day (as translated by Jowett, who may well have thrown back some beers with the guy who translated Clement), but Clement likes to cite the dialogues that one tends not to read or that tend not to be anthologized --
Laws
,
The Statesman
,
Timaeus
... This is getting to be as bad as the time when I tried to read an essay by Lacan, then he said you have to read
Critique of Practical Reason
, which said you have to be
Critique of Pure Reason
. At some point, summary and anthology (and translation, which seems to be much less frequently questioned) are necessary. Perhaps part of becoming a scholar, part of what constitutes the turn by which further education reveals ignorance, is familiarity with the impulse
not
to settle for "good enough" and with the melancholy knowledge that that impulse inevitably leads only to the outer reaches of "good enough," never to the point where
knowledge
has been definitively attained and consolidated.
UPDATE: Since I mentioned translation here, I will link to this interesting
post from No Great Matter
, e-mailed to me by Jonathan Dresner. The question: What constitutes plagiarism in translation?
(Adam Kotsko has asserted the moral right to be identified as the author of this post.)
(10:07 AM) | Adam Kotsko:
Clement of Alexandria on Language
The bulk of the first book of Clement's
Stromata
(Miscellanies) is taken up with using historical evidence to undercut the cultural primacy of the Greeks. He approaches this problem from many directions, primarily showing that Hebrew culture and wisdom/"philosophy" is older than Greece (which is actually true in general, even if the evidence that he cites is somewhat questionable). He also has many passages where he shows that the Greeks got their best ideas from barbarians, meaning non-Greeks -- by his reckoning, Greece seems to get the dubious honor that moderns most often bestow upon Japan, that of being skilled at adapting practices developed in other cultures.
In any case, here he is dealing with language in general terms -- I can't quite follow how he got to a point where it seemed appropriate to deal with the origin of language, since he has a very rambling style and turns immediately to enumerating the reign of the Caesars after the passage I am about to cite. In any case, here it is:
Euphorus and many other historians say that there are seventy-five nations and tongues, in consequence of hearing the statement made by Moses: "All the souls that sprang from Jacob, which went down into Egypt, were seventy-five." According to the true reckoning, there appear to be seventy-two generic dialects, as our Scriptures hand down. The rest of the vulgar tongues are formed by the blending of two, or three, or more dialects. A dialect is a mode of speech which exhibits a character peculiar to a locality, or a mode of speech which exhibits a character peculiar or common to a race. The Greeks say, that among them are five dialects--the Attic, Ionic, Doric, Aeolic, and the fifth the Common; and that the languages of the barbarians, which are innumerable, are not called dialects, but tongues.

Plato attributes a dialect also to the gods, forming this conjecture mainly from dreams and oracles, and especially from demoniacs, who do not speak their own language or dialect, but that of the demons who have taken possession of them. He thinks also that the irrational creatures have dialects, which those that belong to the same genus understand. Accordingly, when an elephant falls into the mud and bellows out any other one that is at hand, on seeing what has happened, shortly turns, and brings with him a herd of elephants, and saves the one that has fallen in. It is said also in Libya, that a scorpion, if it does not succeed in stinging a man, goes away and returns with several more; and that, hanging on one to the other like a chain they make in this way the attempt to succeed in their cunning design.

The irrational creatures do not make use of an obscure intimation, or hint their meaning by assuming a particular attitude, but, as I think, by a dialect of their own. And some others say, that if a fish which has been taken escape by breaking the line, no fish of the same kind will be caught in the same place that day. But the first and generic barbarous dialects have terms by nature, since also men confess that prayers uttered in a barbarian tongue are more powerful.
The main point I would like to highlight here is that he thinks animals can talk among themselves. Perhaps later on he will randomly turn again to this topic and clarify the relationship between animal and human language, if there is any.
Also, Clement knows about Buddhism and Hinduism, in broad outlines. I never would have guessed.
(Adam Kotsko has asserted the moral right to be identified as the author of this post.)
Tuesday, July 19, 2005
(11:52 PM) | Brad:
For the Sake of the Call for Papers
As many of you know,
Theology and the Political: The New Debate
was released not too long ago. Denizens of The Weblog, most of us are in a peculiar situation to, well, actually care about its contents. Some of us, on our better days, when given a chance to formulate a few choice thoughts and time to edit our punctuation mistakes, are even articulate enough to engage the book in a fair, intelligent way. And a few of you who're like me, can at least fake it. In the spirit of this, and inspired by the rousing success of something similar over at
The Valve
, Adam and I are were wondering if any of you might be interested in participating in our very own 'book event'.
What we have in mind is simple enough. Basically, you pick an essay and conjure up some thoughts about it. We're talking free-form people -- think open-mic improv night at The Weblog. We don't require, or even desire, footnotes; copious use of theoretical jargon, either of the particular field or invented by you in the shower; or, dare I say it, even a degree in politics or theology. If you're willing to read a twenty- or thirty-page academic essay and actually engage it in a thoughtful way that will maybe even prompt others to say a word or two in response, you're cool with us. Granted, ultimately, Adam has final editorial say; so, if you write something and fail to see it published online, you should probably take the hint that we consider it, and more importantly you, completely worthless.
I joke, of course.
Table of Contents info can be found
here
& a very short blurb
here
. (If anybody has any other helpful links, please let me know.)
Before we make any definite plans on this thing, esp. as to its date, we need to know if any of you are interested; and if so, in what essays. From there, we'll see if we can work out a time that'll work with everybody's summer schedule. Sound up your alley? If so, let it be known either in comments or via email by the end of this week. From there, we'll figure out ways to get the articles to those who are either too cheap or poor to actually purchase the bloody thing.
(Brad has asserted the moral right to be identified as the author of this post.)
(8:02 PM) | Adam Kotsko:
Wikipedia is amazing
The hive mind is
on top of
Bush's Supreme Court nominee. Judge Roberts has explicitly stated that Roe v. Wade should be overturned and denies that citizens have the right to sue the federal government over environmental violations. My first impression: this is exactly the kind of asshole thing we've come to expect from President Bush.
UPDATE: Struggling to keep up with the open source movement, the soon-to-be-obsolete New York
Times
adds
detail
to its initial story. Bitch PhD also passes along
this
and
this
, both of which provide significant evidence that President Bush has, in fact, nominated an outright douchebag.
(Adam Kotsko has asserted the moral right to be identified as the author of this post.)
(5:56 PM) | Anthony Paul Smith:
More Radio Suggestions.
We all love Ira Glass and
This American Life
, but I wonder if
Benjamen Walker's Theory of Everything
doesn't capture what
This American Life
was like when it was young and idealistic. As a warning I should say that Walker's voice takes some getting used to.
(Anthony Paul Smith has asserted the moral right to be identified as the author of this post.)
(1:32 PM) | Adam Kotsko:
Stanley Fish to be named to Supreme Court
Actually, Stanley Fish is not a judge or even a lawyer, so he would be a longshot at best. However, his
op-ed
in today's New York
Times
is interesting, as is
Jim Lindgren's response
at the Volokh Conspiracy. Fish argues that authorial intention is the only possible object of rational interpretation; Lindgren argues that Fish is being too literary and in the case of law, it is the meaning intended by those who ratify the law that is important, since their ratification is what makes the law law. One wishes that Derrida were still alive and writing a blog, because I'm sure he would have an interesting response to both.
(You can basically just read the Lindgren piece if you're pressed for time -- he seems to be confused about the
Times
's registration policies and has copied the bulk of Fish's column into his own post.)
An early confession: everything I know about legal theory (not much), I learned from Stanley Fish, Jacques Derrida, and Giorgio Agamben.
(Adam Kotsko has asserted the moral right to be identified as the author of this post.)
(7:41 AM) | Adam Kotsko:
Tuesday Hatred 9
I hate it when applications open up separate windows for each document, but then when you click the big X for one of the windows, the entire application shuts down. Word, in which I most often have multiple documents open, is not like this, but strangely, Excel is, and so is Acrobat. I also hate it when programs that behave like Excel and Acrobat have a "parent" icon in the alt-tab line-up, which can often lead to alt-tabbing between two manifestations of the exact same document. This is especially a problem in Acrobat, where it doesn't prompt me to save changed documents (since I can't change them). I also hate how I usually end up working with the taskbar expanded to be twice its normal height, because it was either that or having application windows grouped together, so that I had to switch to, say, Word, then use ctrl-tab to switch among the windows. This alt-tab/ctrl-tab thing is obviously a huge struggle for me, and I'm still trying to come up with a satisfactory solution.
I hate it when Firefox opens a separate window or tab as a "target" for downloads that don't open within Firefox -- most often .exe files, but also sometimes .wmv. I hate that I got a plugin that was supposed to prevent that behavior, but obviously it doesn't work. This also happens sometimes with .pdfs, because I have found that Acrobat support within Firefox is so buggy that I set it to open in a new window rather than in a new Firefox tab. I used to hate it when Acrobat opened inside of Firefox and made it so that absolutely none of the shortcut keys worked, so that I had to use the mouse to switch among tabs, rather than using ctrl-tab. But what I hate most of all about Acrobat is that I just can't seem to copy and paste out of Acrobat files -- so what I most often do is keep the Windows calculator running at all times, so that I can type the numbers I need into the calculator (which is small enough that I can still see them) and then paste it over from there.
I hate that when my Google Ads got cancelled because someone was apparently using fraudulent software, I had already reached the $100 mark by non-fraudulent means and almost certainly would have received a check by now. That $100 would have made a really big difference this month -- even though Google claimed in its terms of service that it would only cancel payment for fraudulent clicks, they just wiped out my whole balance. I also hate that when I tried to run a Google search on the page, they wouldn't run the search because unfortunately I don't comply with their terms of service -- I was able to alter the code in order to disconnect it from my now-dead Google Ads account, but it's embarrassing to think that people were getting that message for a while if they ran a site search.
I hate how unreliable Haloscan has been, and I hate how reluctant I am to say that it seems to be over, because as we all know, when we say something prematurely positive, it directly causes the opposite to happen.
Hate away, my dears.
UPDATE: I hate that apparently last night, when I had a "dream" that I was trying to talk to Anthony and got frustrated at failing to make myself understood, it
was actually happening in real life.
We're talking sleepwalking here.
(Adam Kotsko has asserted the moral right to be identified as the author of this post.)
Monday, July 18, 2005
(6:45 PM) | Adam Kotsko:
I can sometimes cook
Today I made the fabled Kotsko Sandwich: grilled cheese with mushrooms, onions, and banana peppers. Delicious.
This evening I made a variant on the Monica Bennett Pasta Dish. (We had a standing argument over whether this dish constituted a "recipe," since she made it up spur of the moment. I'm lucky she doesn't read the blog anymore.) The "sauce" is a mixture of various vegetables, in this case mushrooms, onions, green peppers (she originally used red), and sauteed artichoke hearts. I didn't make enough sauce to correspond to all the pasta; additionally, I neglected to add spinach, and the lack of red peppers dealt a crushing blow to overall presentation. Still, it tastes pretty good to me.
I am a functional vegetarian anymore. The only meat I ever have is hotdogs sometimes, because I used to eat a lot of hot dogs as a kid and I like to savor the bittersweet taste of The Same Damn Thing as I spend another summer afternoon in the house, playing at reading a book. I also sometimes get meat if I'm eating out, but I don't have a strong preference -- at the Thai place down the street, I almost always get the curry with tofu.
On an unrelated note, I think that the wrist pain that I've felt sometimes recently might have as much to do with my daily push-up regimen as with my intense typing. Further investigations are pending.
(Adam Kotsko has asserted the moral right to be identified as the author of this post.)
(3:05 PM) | Adam Kotsko:
Anticipation
Amazon.com has
several recommendations
on record for those who would like to purchase a present for me, in view of my impending birthday (tomorrow). Paypal donations are, of course, always welcome.
Tomorrow will be the day I reach the quarter-century mark. I've held up well.
(Adam Kotsko has asserted the moral right to be identified as the author of this post.)
(10:42 AM) | Brad:
Because We All Hate These Quizzes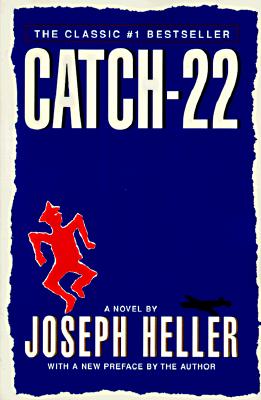 You're Catch-22!
by Joseph Heller

Incredibly witty and funny, you have a taste for irony in all that you see. It seems that life has put you in perpetually untenable situations, and your sense of humor is all that gets you through them. These experiences have also made you an ardent pacifist, though you present your message with tongue sewn into cheek. You could coin a phrase that replaces the word "paradox" for millions of people.

* * * * *

Such is the wonder of the Book Quiz -- where no individual is so unique that he or she cannot be fit into one of its sixty-four possible categories.
(Brad has asserted the moral right to be identified as the author of this post.)
(9:38 AM) | Adam Kotsko:
Notice for DC-Area Readers
Via
John Holbo
, I learn that Belle Waring is in the DC area and that a gathering of her many blog-fans is
being planned
. Perhaps Andrew Ackerman, having become acquainted with The Girl, can now report back to us on The Woman (namely, Belle) as well.
UPDATE:
Belle provides more information
.
In other news, this post probably wasn't necessary.
(Adam Kotsko has asserted the moral right to be identified as the author of this post.)
Sunday, July 17, 2005
(6:06 PM) | Adam Kotsko:
I am boring
I should be at a music festival right now. It is summer, I am still young -- I need to be out there, listening to music, getting a sunburn. I don't get nearly enough sunburns. When I go to friends' houses, I become very antsy toward the end of the evening -- unless I'm having a really interesting conversation with a single woman, I start to think about the next day. Do I really want to sleep in late? I've got a lot to do! So I go home, sleep, wake up at 7:30 or so, on the weekend.
In reality, I don't want to take my entire weekend reading Clement of Alexandria for hours, even though on a certain level, it's very tempting -- to just lock myself away for a while, to become an absolute hermit. I very seldom turn down social invitations, though. I set a goal for myself: two evenings of socialization per week. This week I fell short, partly due to this awkward stage of having a job but still waiting for the first paycheck, but normally I hit that goal. I seldom make plans, because I don't want to say no to anyone, ever. I try to make myself completely available. Working from home is perfect -- if something comes up, I can always shift my schedule around.
I'm just waiting, trying to create a clearing. I've been led to believe, somehow, that good things will result, if there is a clearing -- even a violent clearing. The messianic clearing, the wrath of God -- in all that New Testament stuff I keep thinking about for some reason, there's this idea that is really quite bizarre. If the whole thing just comes falling down -- and to some degree, we're led to believe that it's just going to fall down by itself, which wouldn't be
so
different from God bringing it down -- then something good will come. We can see this in Walter Benjamin as well, the critique of violence -- the divine violence that clears away the law is desirable, because once we clear away what I would broadly call "civilization" (in a reading that one scholar at least has called "forced," so take it for what it's worth), then something good will happen. Real life will happen.
I don't believe that Jesus is coming back any time soon, nor that America is set to fall -- that's the really appalling thing, that this
can
go on for a lot longer. But I live by my messianic instincts in my own little way. Every month I pay my bills promptly, or at least as promptly as possible. I try to get every requirement out of the way as fast as possible -- even little requirements, like doing push-ups every day, or making my bed, or drinking my three cups of coffee, or whatever. And once everything's done, then -- real life will happen. Something good will happen. Like once I've finished all the required reading, so that I can get my PhD, so that I can maybe find an academic appointment, and do the research I need to do so that I can get tenure -- then, when I'm all done, really cool stuff will happen! It's kind of like how once I finish my semester, then I'm going to read all kinds of cool stuff during the summer! What? I don't know -- but cool stuff. Like blogs, as it turns out.
Still, the goal is to be
finished
. How horrible would it be if that person I'm expecting came into my life, but I was too busy?
I could take this from another point of view, however: what function does procrastination play in this? I've set myself the goal of spending an hour per subject on my current "interests": an hour of German, an hour of French, an hour of church fathers. That's pretty easy, only three hours. If I really put my mind to it, I could probably get all three out of the way before lunch, then work the rest of the day on my report-writing, then have my evenings free, completely discretionary. Yet somehow these "three hours," at least on days when I'm not working on reports, expand to fill whatever space is available: I read a paragraph in German, then go check my e-mail, make my next move in e-mail chess, then read another paragraph, managing to squeeze an hour of German into four hours. It's even worse with church fathers, and in fact, most days I don't even start with them because I know it's just going to end up taking twelve hours to spend an hour on church fathers, and I don't have time for that. Not even
I
have twelve hours in a day for Clement of Alexandria!
How boring! How dutiful! It's predictable enough, but here it is: I floss, usually every night. It's a good thing to do, right? I was told that if I did it, good things would result. Nothing much has resulted, actually, but I still keep doing it, because if I didn't, and then bad things happened, it would be my fault. But let's say that I was sick of being the kind of guy who flosses. Time for a personality renovation! I couldn't even
not floss
like normal people don't floss. I would be
not flossing
out of some perceived duty to be a normal person or not to put off people with my dutiful responsibility -- as though everyone sees me and sees what I do and thinks that in the very act of, say, flossing, I am implicitly judging people who don't floss.
I'm not judging them. Honestly, I do think that if people want to floss, or claim that they think they "should," then they should just go ahead and
actually do it
. It's not hard. You bleed the first couple nights, but then you're good to go. It takes thirty seconds, and most people have thirty seconds to spare -- in fact, it's easy to floss while watching TV or doing a variety of other non-hand-requiring tasks. Easy. Just like how if you wish that you were neater and tidier, or if you think you "should," then you should actually just clean stuff up. Do the dishes a little more often or something. It's not hard. It doesn't take a lot of time. That's the problem with these people, though, is a lack of follow-through!
Sometimes I feel like I'm the only person in the world with any follow-through, and my follow-through isn't even all that great (see above, re: Clement of Alexandria). We are a bunch of lazy people, always on the verge of a major transformation that will never come -- and we hate the people who seem to achieve that, to break through to real life, because their existence, the very fact that they
are
, actually is a judgment on the rest of us. All those people with "passion" who achieve great things through discipline and sacrifice
are better than us!
They do not have anything inside of them that is special or different -- they are just people, and they show not only that more is possible, but that we know what that "more" is and how to go about doing it. (Romans 1, for anyone who's interested -- it's not about natural theology, it's about this.)
To some, I have the appearance of one of those people, but I'm not one of them. I've got a pose, just enough to put people off, to create a clearing -- so that someone can puncture through it. Thinking I'm wonderful is not the way to do that. Telling me I'm smart and how much you admire the work I do and how you're sure I'm going to do great things -- that's not the way to get straight to my heart. It's an implicit judgment of me, because I'm not what you think I am. I'm actually quite boring, quite monotonous, just stuck in my little circle of getting shit done and waiting for something to happen as I hope it never does.
(Adam Kotsko has asserted the moral right to be identified as the author of this post.)
(11:13 AM) | Adam Kotsko:
A Pious Thought for Sunday
In the Victorian edition of the early church fathers that I am using, there are occasional explanatory footnotes. They had very different ideas about what requires a footnote -- rather than, say, an explanation of an obscure cultural practice, there are often notes that highlight what the editor thinks is a particularly edifying passage or a disproof of the doctrine of papal infallibility.
In Clement of Alexandria's
The Instructor
, I have found a particularly helpful footnote that I would like to share.
The Instructor
is a very detailed account of how one should live -- what kind of fabrics are appropriate for clothing, what situations require annointing, etc. In one passage, Clement is describing the holy person's sleeping patterns, and he says that everyone should get in the habit of waking up to praise God throughout the night. The editors feel that this is especially good advice that has been followed by holy men throughout the ages, and they accordingly drop this footnote:
Holy men, on waking in the night, have always used ejaculations, even when unable to rise.
(Adam Kotsko has asserted the moral right to be identified as the author of this post.)
Saturday, July 16, 2005
(9:31 AM) | Brad:
Too Late for Friday Confession
One of my recurring thoughts lately is about the interplay of knowledge, proximity and apathy. For instance, when I was living in Scotland, friends can attest that I was
forever
talking about US foreign and domestic policy. I was the one-stop shop of American politics in my department. And oh was I passionate! Since returning, something has happened. It seems a little too easy to blame the election in November. But somehow, I've become slightly less knowledgeable, and noticeably more apathetic. 'Apathy', I guess, is putting it strongly, since compared to most people I'm still regarded as a radical Leftist without a bomb to explode. But it is noticeable enough for a few people to remark: 'You're just not as angry as you used to be.'
I suspect it is because my knowledge is different. I left America after 9/11, and only ever returned for a couple of weeks here and there over the course of three years. So, I did not directly experience the surge of jingoistic patriotism; nor the anthrax fears; nor the rise of Kelly Clarkson as a force of nature. I knew of it only but in an abstract way -- in the same sense that I hear
War & Peace
is a novel worth reading. Now that I'm back, and the prospects of my returning to Scotland this year as a post-doctoral fellow have all but vanished, I'm faced with the reality that I have knowledge AND proximity ... and the terrible temptation to be completely apathetic about it all.
'But, Brad, apathy is a decision. It's not a consequence.' Such has been the sound advice I've heard on a couple of occasions by tolerant friends. And they're right. Which is why apathy remains but a temptation, and thus something I resist. I'm not, for example,
tempted
to speak badly about people I really dislike, or even to lie to my wife about why such and such web site is in the IE history. I'm perfectly happy to do either of those, typically in the same conversation. No resistance at all, and thus no temptation. Apathy, though, the bastard of knowledge and proximity, is a danger I wish to resist.
Obviously, I'm not talking about ignorant apathy, those who consciously avoid new knowledge and do not participate in anything communal beyond an occasional neighborhood yard sale, and really question the moral constitution of those who seek out knowledge and community. I'm talking about those who know their shit. Who, for instance, are active members of political parties or churches, and see, on a microcosmic level, the potential for change and vitality; and yet, because of this knowledge and this proximity, you not only know but experience the abject poverty, the near impossibility of such change, any such vitality or life, ever possibly happening. This would seem, too, the ultimate danger for 'reformers', those who stay in institutions, or countries, in hopes of changing them.
Of course, I know there are practical and philosophical responses to this danger. I know about Deleuze, and intensity, and blar blar blar. And yet, I confess, when the temptation is strongest, typically on Saturdays, I just don't care.
(Brad has asserted the moral right to be identified as the author of this post.)
(7:55 AM) | Adam Kotsko:
Taking Stock
We stand at approximately halfway through the summer, and being the goal-oriented paragon of anality that I am, I felt it would be appropriate to take a look at what I have achieved academically thus far and what remains to be done:


I have gained a reading knowledge of German. I completed April Wilson's German Quickly several weeks ago, and I am likely to complete the reader Deutsche Denker und Forscher (which, despite its German title, is intended for English-speakers learning to read German) this weekend. I am still very much in the phase where one looks up every third word in the dictionary (including words one probably knows, but just to be sure), but I have at least attained the skills sufficient to pull myself out of that stage with time.

Late in August, I will take the German language exam. I think I've mentioned this before, but the format is that I agree on a book (in my case, Nietzsche's Zur Genealogie der Moral) with the examiner, study it for a month, then translate a passage chosen by the examiner in a timed environment. As long as I work an hour or two a day on getting through the book, I don't think this will present any problem at all. It will be good to have the two required languages out of the way before formally beginning coursework. (They might still have me take a French exam, but that would be absolutely no problem for me at this point -- still, hopefully they'll accept the Derrida translation and the review.)


I have read some Patristics, but not enough. I had hoped to have the directed study essentially done by the end of the summer, but that's going to be tough to pull off at this point. Once I'm done with Clement of Alexandria, though, I get to move on to Origen, who was one of the main draws.


I have written my Nancy review and read a few of his other works. I was planning on a "Nancy and Agamben" directed study next semester, so that will be a good start.


I finished Ted's index. This isn't terribly academic, but I feel like every scholar should complete at least one translation and one index, just to know what it's like.
So far, not too bad. Aside from what I've said above about reading more Patristics, I had hoped to churn out a paper I could send off, if not more than one. Possibilities include:


Most likely an edited version of my Derrida "commentary" for my thesis (focusing on Derrida's use of Kierkegaard

Touching up my Benjamin paper

Expanding my post Abortion and Obscurantism into a full essay

Writing the paper on Žižek and Kierkegaard for which I wrote an abstract for my ill-fated MLA proposal

Longshot of longshots: working through my paper on Barth and Moltmann
It's clear that I'm going to need to set aside time specifically to do research on this and set myself a deadline if it's going to happen -- I'm not just casually going to set about reworking a portion of my thesis when I can't think of anything else to do. It remains to be seen whether I will actually do that. But in any case, I can say with some confidence that by the end of the summer, I will have finished my German exam and read way too much Clement of Alexandria.
(Adam Kotsko has asserted the moral right to be identified as the author of this post.)